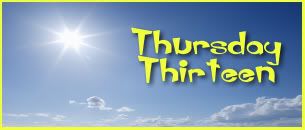 Thirteen Things about our field trips this week





I am not a fun mom. Friend Gina and I joke that we are charter members of the "Not Fun Mom Club" and charter members don't take field trips lightly. But occasionally you have to do them and this week we took two. On the same day. Ha, so there!






Selfish bugger that I am, I probably wouldn't have taken them if I hadn't wanted to get some mums from the mum farm. Even then, I second-guessed myself. Part of being chronically depressed is that it is so hard to bestir yourself to do the simplest thing, even if it's something pleasant. But I forced myself out of the house Tuesday and we went to the mum farm and to Ripley to visit Rankin House.






The mum farm was a little disappointing, only because most of the mums were gone. This guy is famous for having big, beautiful mums for cheap and the big big county fair being this week, most of the mums were gone. We still managed to get 6 huge mums for $22 and rambled around the area a bit. I didn't get a picture of the mums I bought but I did get pictures of the children in the mums and mums themselves. I think if I say "mums" one more time, I'll go wonky. Here are the pictures.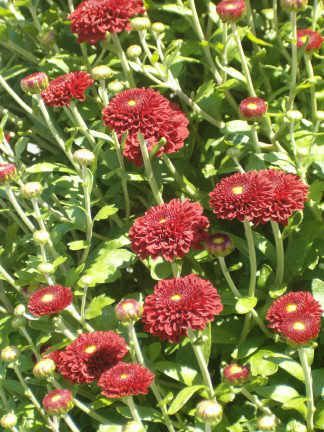 Whoops, I forgot about the stalkers, so I won't put pictures of the children up here. I'll put them in a protected post for my subscribers.
4. After the mum farm, we stopped for gas there in Russellville and I asked the gas station attendant how far we were from Ripley, where the Rankin House is. I'd heard from many people what an educational opportunity it is to go out there and, indeed, it is a regular stop on the public school field trip circuit, so I threw caution to the wind and went down there with no prior planning.
5. It worked out better than it might have. I thought, as I was driving around trying to find a place to eat lunch, that the house might be closed. It might have a lot of field trips going on. Who knew? But it did work out.
6. After driving the main drag in Ripley several times, I realized that we were going to have to eat at one of the two small diners, McDonald's, or Gold Star Chili. The decision was really made for me, as I despise Mickey D's and David can't eat anything in Gold Star. I selected the diner with the most cars outside (and the locals walking in and out the doors) and we mosied on in.
7. It was quite obvious to everyone that we were not local. It became obvious to us as all conversation ceased when we walked in. We took a long table in the middle of the restaurant and settled in. Unhappily, the denizens of Ripley seem to have quite the tobacco habit and there was not a "no smoking section" to be seen. As we were scrutinized by the locals, I made a mental note to eat quickly and bail. Unfortunately for me, Abby ordered pancakes, which were huge, covering the entire dinner plate.
8. I also learned how to speak through smiling teeth to encourage my children not to make loud disparaging comments about the quantity of smoke in their immediate vicinity. It confused Abby enough to make her stop asking questions. After we left, I told the girls that that was the way I remember all restaurants being before the no-smoking movement caught on. They were duly thankful for their own deliverance.
9. I don't want to give the impression that the visit was entirely bad. One lady who was a mover and a shaker in the diner talked to us a lot and admired the babies. After David was finished, he wanted to make the rounds and say hi to everyone. Some people were more receptive than others, but he had a grand old time. The food was reasonably good too.
10. So up to the Rankin House, which is on a hilltop overlooking Ripley and the Ohio River. As a field trip experience, it was lacking for me because I spent my time trying to keep the twins from destroying the museum. I would have loved to linger and read all the placards throughout. A lady at my Curves told me that there's an excellent book (Beyond the River) about the Rankins so I will go look for that and enjoy it more because I've been there. But the first look of the house against the backdrop of the Ohio River was breathtaking. Literally. I gasped when I saw it. My pictures very much don't do it justice but it was magnificent. The picture I had up yesterday was the view in front, with the house in it. This one was taken from one of the upstairs windows, facing the Ohio River.
11. When we went around back, the girls discovered the staircase that descends the hill to Ripley. This is rebuilt (complete with safety guards) where John Rankin's was located and was how he got down to his church and how the slaves got up from Ripley to Rankin's house to be hidden or sent on their way to the next Underground Railroad station. What we didn't know upon setting out was that there are 100 steps down, then a trek through the woods. Very pastoral, very lovely, but a long way down and up, especially if you're carrying a 30 pound twin on your hip because he refused to do the deed. I was extremely tired afterward and extremely sore for the next two days.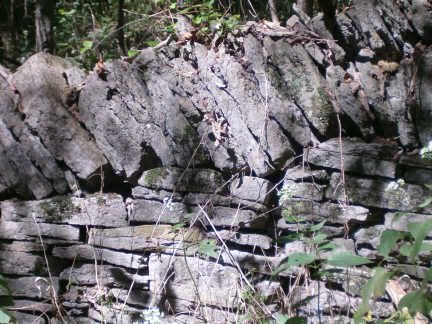 12. While we were actually on the stairway, Sarah and I were not thrilled with the experience but Rachel and Abby were loving it. I tried to inspire a bit of history enthusiasm by trying to get them to imagine being an escaped slave, trying to be quiet while ascending the stairway. It was really a frightening thought, especially with the babies. I can't imagine trying to do it. Which is, I guess, the point of having places like Rankin House to visit.
13. We were totally fried on the way home. Once we got home, I sequestered the babies in the living room, put on a Wiggles video and vegged out on the couch. It was a great trip and I'm glad we went but it certainly took "it" right out of me. And that will probably help me to maintain my membership in the "Not Fun Moms Club".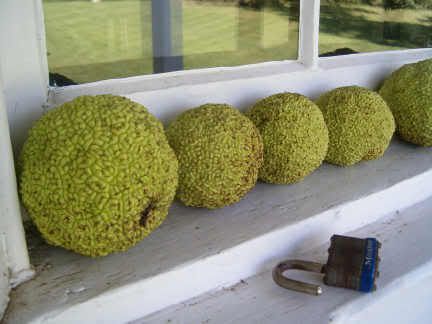 Links to other Thursday Thirteens! 1. Amy 2. Brony(leave your link in comments, I'll add you here!)
Get the Thursday Thirteen code here!
The purpose of the meme is to get to know everyone who participates a little bit better every Thursday. Visiting fellow Thirteeners is encouraged! If you participate, leave the link to your Thirteen in others comments. It's easy, and fun! Be sure to update your Thirteen with links that are left for you, as well! I will link to everyone who participates and leaves a link to their 13 things. Trackbacks, pings, comment links accepted!
View More Thursday Thirteen Participants