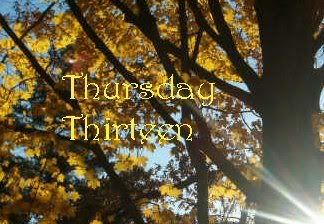 Happy Thanksgiving Edition!
1. Well, my brother and his family made it up here for the holiday meal and a great time was had by all. Here is the group, sans the chief cook, bottle washer, and photographer.
2. Before the meal, we have the ceremonial unveiling of the jelled cranberry sauce in its pristine state.
3. Once upon a time when I was younger and more naive, I served Friend Husband homemade cranberry sauce, gussied up with oranges. Friend Husband was not amused. He kindly but firmly asked me to serve jellied cranberry sauce from then on out and would I please serve it with the ridges visible so that he could ascertain that I hadn't taken a turn for Martha. It is one of the traditions of the day to present the pristinely ridged cranberry sauce for inspection by Friend Husband.
4. If you know my husband, you know how hilarious this is. He is very mild-mannered and easy-going. Something about that homemade cranberry sauce just set him off though. He puts up with my teasing every year with good grace.
5. Here is another dish, the ever-popular kahcumber salad. This was actually totally scarfed down by tonight.
6. This is my beloved sil and my 7-year-old niece.
7. This is my sil and Keziah. She wanted to love all over the twins but they were not quite in the mood for it at all.
8. This is my oldest niece. She has the loveliest smile...and she makes a mean pumpkin roll as well!
9. This is my youngest niece...she's quite a little lover.
10. Here are the luscious desserts served. From the top, a pumpkin roll, pecan pie (note the gouge marks from when Keziah jumped the baby gate and snarfed down some pie while we were finishing up the cooking), pumpkin pie, Dutch apple pie, and another pumpkin.
11. After pie and coffee, almost all of the children decided to pile onto my long-suffering sil and sit on her lap.
12. After the big pile on, Abigail finally wiggled her tooth free...donuts for everyone in the morning!
13. We had a lovely Thanksgiving with only a few mishaps. I am so grateful for so many things. I hope you all are well and also had a terrific day!
Links to other Thursday Thirteens! 1. (leave your link in comments, I'll add you here!)
Get the Thursday Thirteen code here!

The purpose of the meme is to get to know everyone who participates a little bit better every Thursday. Visiting fellow Thirteeners is encouraged! If you participate, leave the link to your Thirteen in others comments. It's easy, and fun! Be sure to update your Thirteen with links that are left for you, as well! I will link to everyone who participates and leaves a link to their 13 things. Trackbacks, pings, comment links accepted!
View More Thursday Thirteen Participants