But first, the remnants of Thursday. It's never a pretty thing to see this as you attempt to go track your errant toddlers.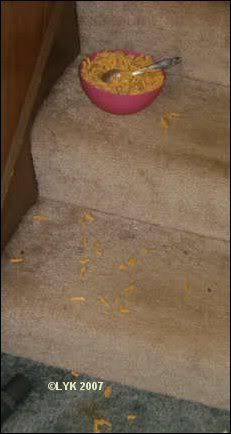 When you go into the kitchen and the refrigerator door is wide open, it's a sign. Not a good sign. This was on the other side: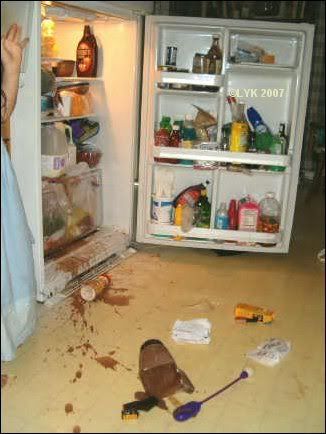 The closeups are even more horrendous: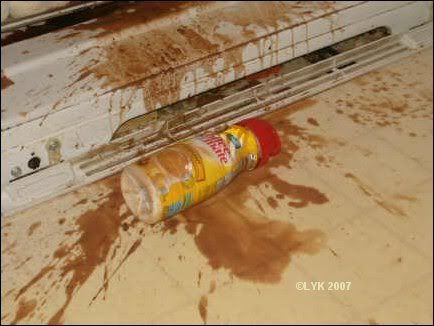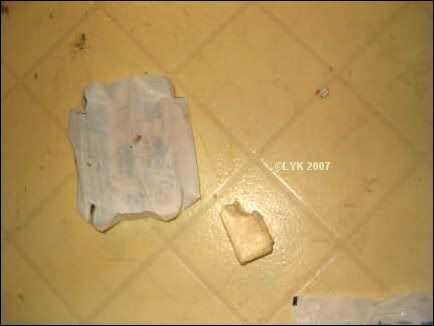 Toddler son was, however, repentant: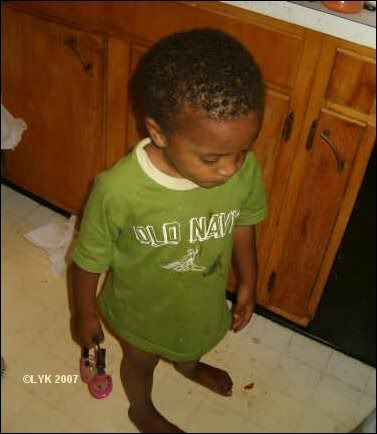 And then there's the cleanup: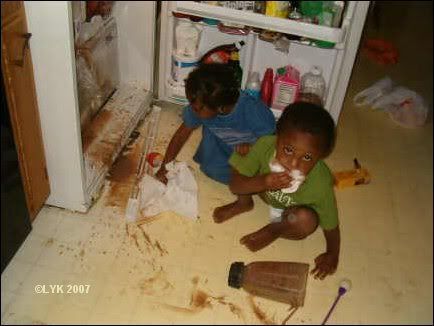 I dropped a pen in my couch this morning. When I went to go find it, know what I found?
1 mechanical pencil
2 stubby wooden pencils with no lead
1 Cross pencil (left over from the ones I got when I graduated from high school)
fluff that you stuff animals with
paper napkins
a strut from the Pack 'n' Play that holds the animals over the child's head
a broken (wonder how that happened) glass bangle
and 5 pens, none of which was the one I was hunting for.
That was only one teeny part of my couch. I wonder if Jimmy Hoffa is hiding in another part.
We're off to James & Catherine's wedding! It will be nice to see Friend Tony and Friend Norma while we're there and to visit with all those Indiana folks. It will, however, be a very long night. See y'all on the flipside. Happy Friday!